Our Physical Adress
The St. Maarten AIDS Foundation is located at the Sun building on Welfare Rd.
#55 Welfare Road
Cole Bay
The office is on the 2nd floor and is accessible via the parking lot in the back.
The office is open Mondays to Fridays from 9 to 4 pm.
By Telephone/WhatsApp
Tel: 721 523 2626 or 721 553 2626
By E-Mail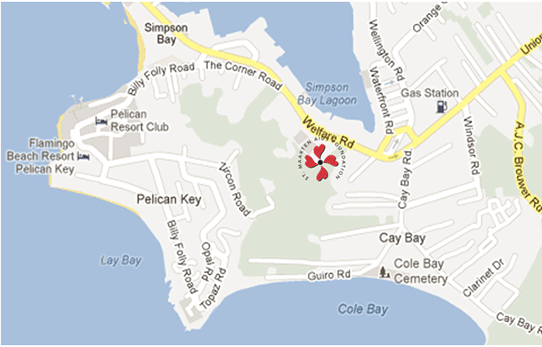 Connect with us on Facebook